Are you looking for an accounting service that can make your job easier by sending all the information and documents you need through the internet? Do you want a fully digitalized accounting service, without the need to see your accountant?
Online accounting is a unique service we offer to our clients who want to go digital. Send us your information online, and we will send you all the information and documents your need through our digital channels.
100% digital business
Our team has adapted to the modern age – we can provide all our services and documents digitally
Digital business for the future
Our modern hectic pace of life and work has been made even more difficult during the global COVID-19 pandemic, but online bookkeeping makes business easier for entrepreneurs.
Our bookkeeping service allows you to do business without the need to stop by our office – your balance sheet information is available on the spot. Accurate, reliable, transparent, simple, secure, and always accessible accounting.
24h data access
Our innovative approach to accounting makes information and forms accessible around the clock, digitally
100% digital communication
With online accounting, you no longer need to visit our office – all our communication is now digital
What services do we provide for our clients?
Online accounting encompasses various services that are also available as part of our standard accounting service. The main difference is that with online accounting, all communication and transactions of data and forms become digital. Accounting has never been easier.
Here are some of the services covered by online accounting:
Ostvarite uštede i povećajte prihode poslovanja
Naše poznavanje zakonskih propisa osigurava klijentima značajne uštede i sprječava gubitak novca. Povećajte prihode pametnim poreznim odlukama.
Uštedite novac već danas
Mudrim poslovnim odlukama i temeljitim poznavanjem zakonskih propisa možete osigurati značajne uštede u vašem poslovanju. Tu smo da vam pomognemo.
Riješite se suvišne brige
Dok mi analiziramo i sastavljamo vaše poslovne obrasce vi se u potpunosti možete posvetiti razvoju poslovanja. Usmjerite svoj fokus na ono što je vama bitno.
30 godina iskustva
Naš iskusan tim ima iznimno puno iskustva u radu sa domaćim i inozemnim klijentima raznih područja djelatnosti.
100% preofesionalno
Svakom klijentu posvećujemo maksimalnu pažnju jer nam je važno da klijent bude zadovoljan rezultatima svojeg poslovanja.
850+ korisnih savjeta
Svakog dana našim klijentima dajemo temeljite financijske i računovodstvene savjete koji su putokaz do uspjeha.
What our clients think about us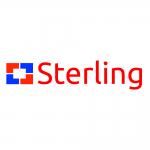 Dejan Fičko
Cijenimo doprinos Portal AFC-a kao pouzdanog partnera u našem poslovnom razvoju, te naročito iznimno kompetentne vlasnike i njihove suradnike koji nam vrlo ažurno vode knjigovodstvo i savjetima pomažu u boljem donošenju poslovnih odluka. Naročito cijenimo stalnu povezanost Portal AFC-a sa našim ERP-om koja nam omogućava iznimno veliku brzinu i ažurnost.
Sterling d.o.o.

Sanja Trslić Tepuš
Od trenutka kad sam odlučila otvoriti tvrtku i započeti sa poslovanjem, kontaktirala sam servis PortalAfc i dobila sve informacije i podršku kod otvaranja tvrtke na dalje. Sve se odrađuje vrlo profesionalno, temeljito uz poštivanje svih zakonskih rokova. Dobivam pravovremeno sve informacije o promjenama u poslovanju, te prijedloge kako ih najbolje primjeniti u vlastitom poslovanju.
Adria Best Modus d.o.o.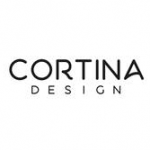 Zoran Krizmanić
Izrazito smo zadovoljni poslovnom suradnjom sa Portal AFC. Od samog početka suradnje na raspolaganju su nam za svaki potreban savjet i pomoć. Komunikacija je brza i učinkovita – upravo ono što nam svima u ova užurbana poslovna vremena treba.
Cortina design
STRUČNJACI ZA RAČUNOVODSTVO
Iskusan tim za vrhunske rezultate
Redovitom edukacijom i praćenjem zakona – klijentima pomažemo u razvoju efikasnijeg i kvalitetnijeg poslovanja. Budite uvijek u skladu sa zakonom – ali istovremeno omogućite vašem biznisu da raste.
Write your inquiry
Address and info
PORTAL AFC d.o.o.
Savska Cesta 84
10360 Sesvete, Croatia
Phone: +385 1 33 76 081
Phone: +385 1 33 76 065
Fax: +385 1 38 99 040
Email: portalafc@portalafc.hr
Do you need digital accounting?
If you want digital accounting so you can dedicate yourself to growing a better and more successful business – contact us today.
Fill out the contact form or give us a call.