Do you want to achieve better business results and increase your revenue by saving money for your business? Are you wondering how to cut back on your monthly business expenses and still fully comply with legal regulations?
Our highly efficient accounting services provide detailed, effective, and timely information to help you save money while doing business. If you want to grow a successful business while following legal regulations – contact us at the bottom of the page.
Save money while doing business
Thanks to our 100% digitalized accounting services, you get accurate and useful information at the right time, which can help you save a lot of money in your business operations
Increase your revenue and improve your business
The main purpose of accounting is to provide decision-makers with information on how to find and use sparse economic assets, such as financial, tangible, and intangible assets and labor. Your funding decisions determine your prices, employee salaries, the goods and services you produce, and, ultimately, your profits.
Decisions made by managers are largely based on information obtained from accounting. For this reason, management needs to ensure the accuracy and reliability of all accounting data.
Revenue growth
24-hour access to business data through digital channels lets you make timely and efficient decisions and grow your business revenue
Process improvement
Our experts with more than 30 years of experience can help you significantly improve your business processes and optimize your overall business operations
What services do we provide for our clients?
The task of accounting is to understand financial reporting requirements, tax regulations, as well as regulatory requirements that concern a given industry. Accounting has to be able to design accounting and internal control systems, interpret and record complex transactions, and assist managers in interpreting all kinds of accounting information.
As part of our accounting services, AFC Portal also offers professional opinion and troubleshooting of seemingly unsolvable issues.
Our accounting services include:
What our clients think about us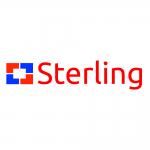 Dejan Fičko
Cijenimo doprinos Portal AFC-a kao pouzdanog partnera u našem poslovnom razvoju, te naročito iznimno kompetentne vlasnike i njihove suradnike koji nam vrlo ažurno vode knjigovodstvo i savjetima pomažu u boljem donošenju poslovnih odluka. Naročito cijenimo stalnu povezanost Portal AFC-a sa našim ERP-om koja nam omogućava iznimno veliku brzinu i ažurnost.
Sterling d.o.o.

Sanja Trslić Tepuš
Od trenutka kad sam odlučila otvoriti tvrtku i započeti sa poslovanjem, kontaktirala sam servis PortalAfc i dobila sve informacije i podršku kod otvaranja tvrtke na dalje. Sve se odrađuje vrlo profesionalno, temeljito uz poštivanje svih zakonskih rokova. Dobivam pravovremeno sve informacije o promjenama u poslovanju, te prijedloge kako ih najbolje primjeniti u vlastitom poslovanju.
Adria Best Modus d.o.o.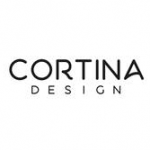 Zoran Krizmanić
Izrazito smo zadovoljni poslovnom suradnjom sa Portal AFC. Od samog početka suradnje na raspolaganju su nam za svaki potreban savjet i pomoć. Komunikacija je brza i učinkovita – upravo ono što nam svima u ova užurbana poslovna vremena treba.
Cortina design
STRUČNJACI ZA RAČUNOVODSTVO
Iskusan tim za vrhunske rezultate
Redovitom edukacijom i praćenjem zakona – klijentima pomažemo u razvoju efikasnijeg i kvalitetnijeg poslovanja. Budite uvijek u skladu sa zakonom – ali istovremeno omogućite vašem biznisu da raste.
Write your inquiry
Address and info
PORTAL AFC d.o.o.
Savska Cesta 84
10360 Sesvete, Hrvatska
Telefon: +385 1 33 76 081
Telefon: +385 1 33 76 065
Fax: +385 1 38 99 040
Email: portalafc@portalafc.hr
Do you want top-notch accounting services?
If you need a first-class accounting service to help you grow a better and more successful business – contact us today.
Fill out the contact form or give us a call.